Marit
Marit had a beautiful wedding at Hyalite Pavilion in Bozeman, Montana. Marit came to me with her aunts' vintage two piece silk dupioni wedding attire that was made in New York by a costume designer. The skirt fit her perfectly, so we decided to keep the original bottom and recreate the top of the dress to make it more modern. The new modern look reflected on Marit's personal style and venue. Together we chose this bold and beautiful cotton lace to compliment the rough texture of her silk dupioni skirt. To top off her look, she was wearing an outstanding heirloom veil that has been in Mikes family for over 200 years- it was pure perfection. It was a dream to work with Marit and create something beautiful together!
Photo gallery and banner: Susan K Adams Photography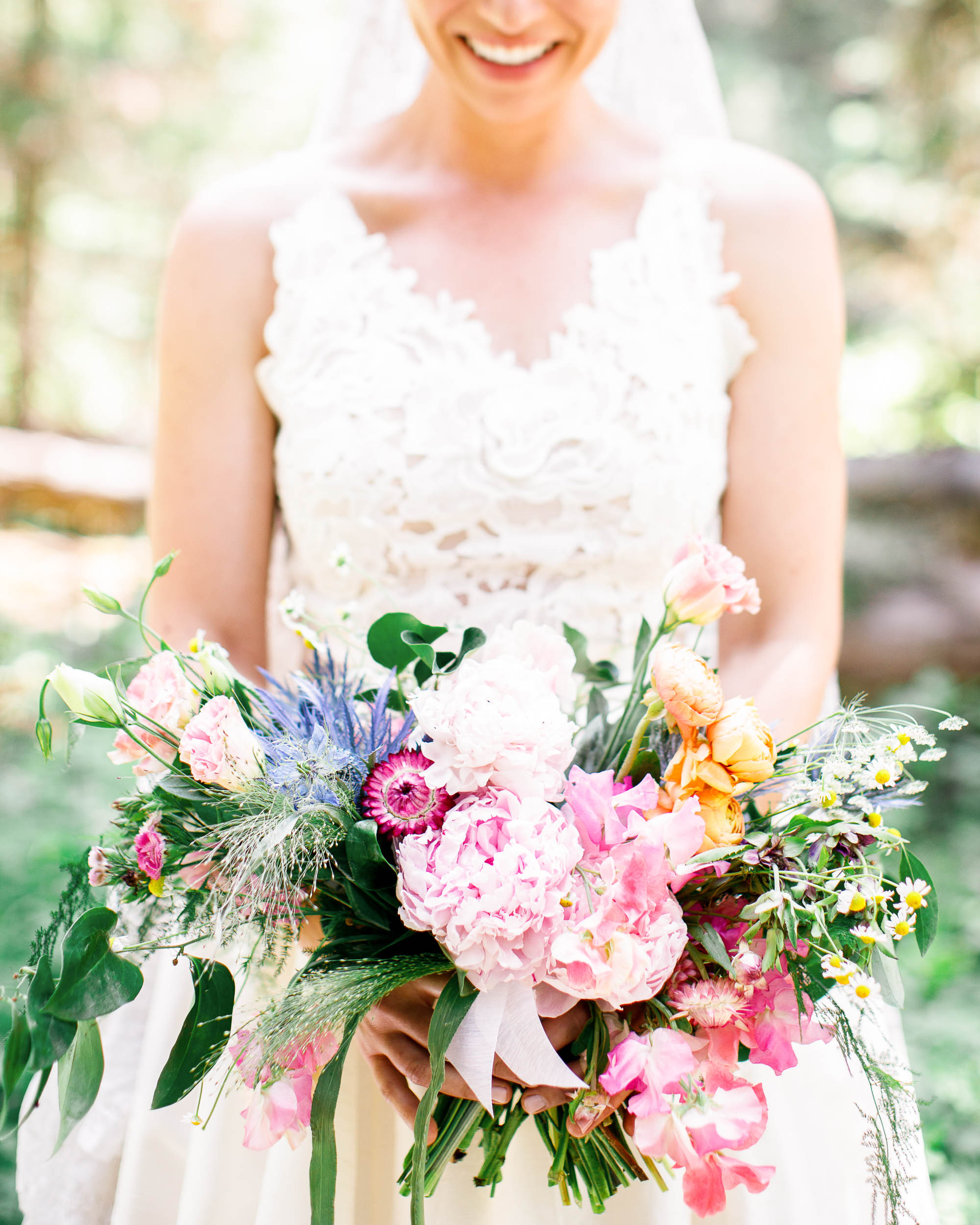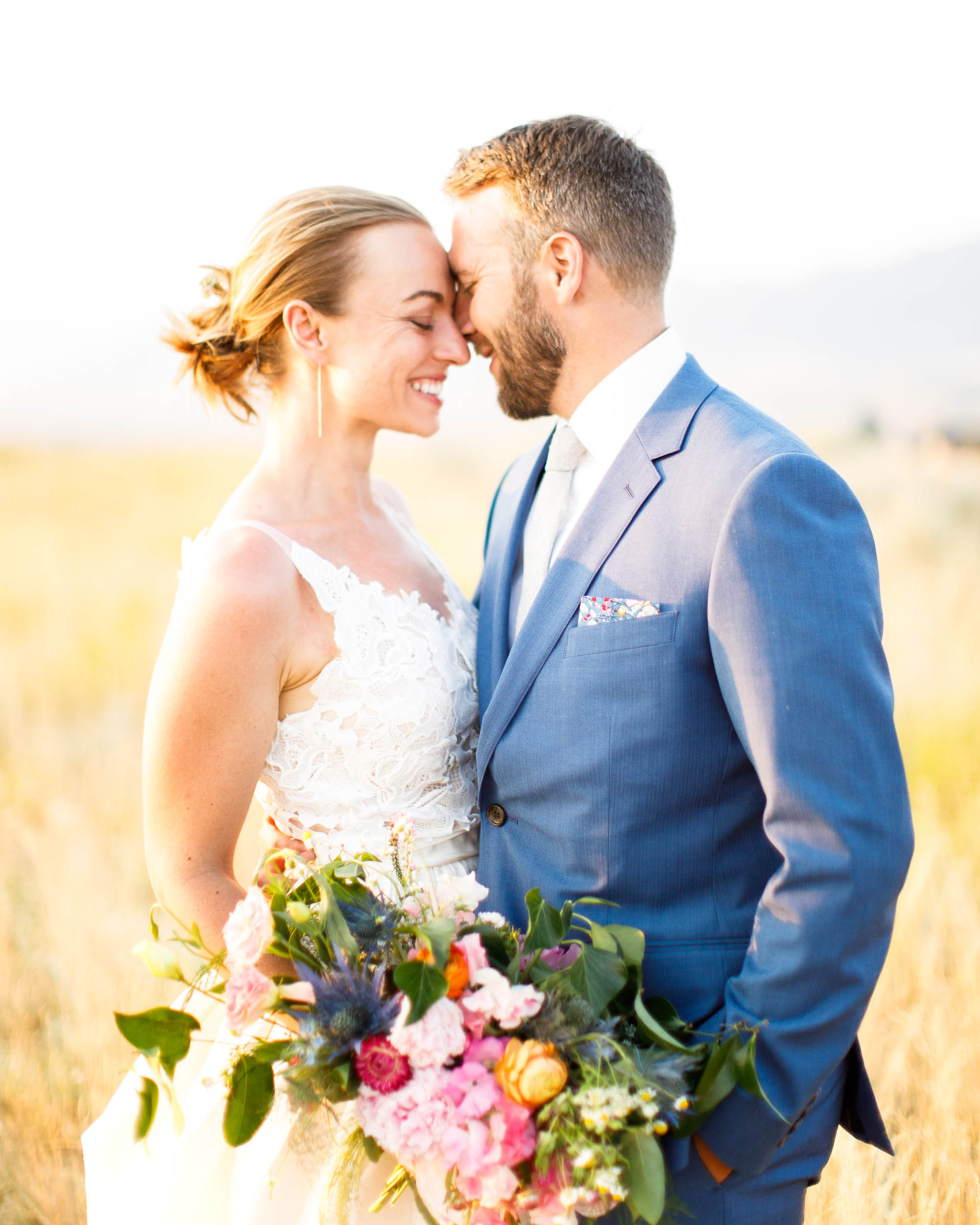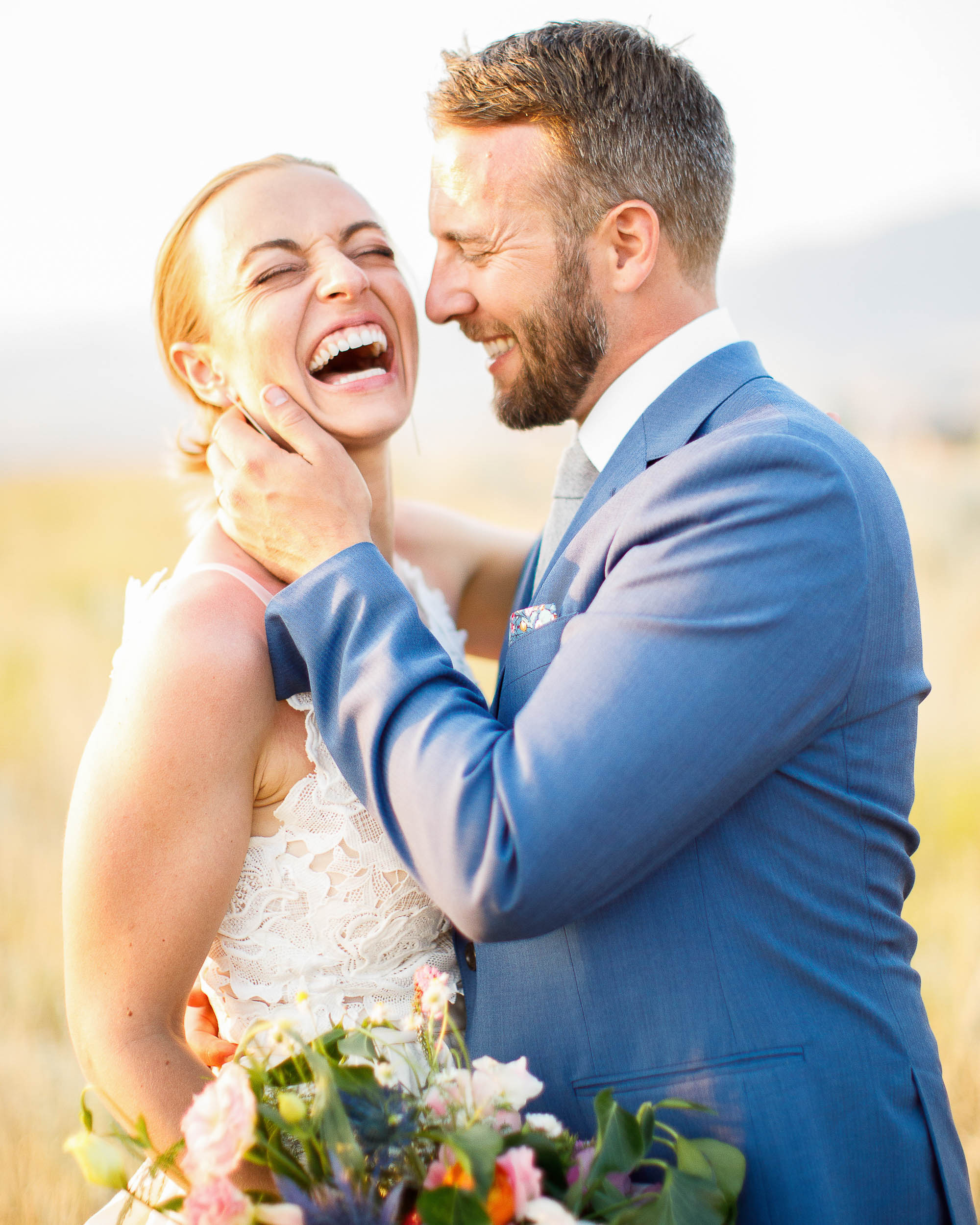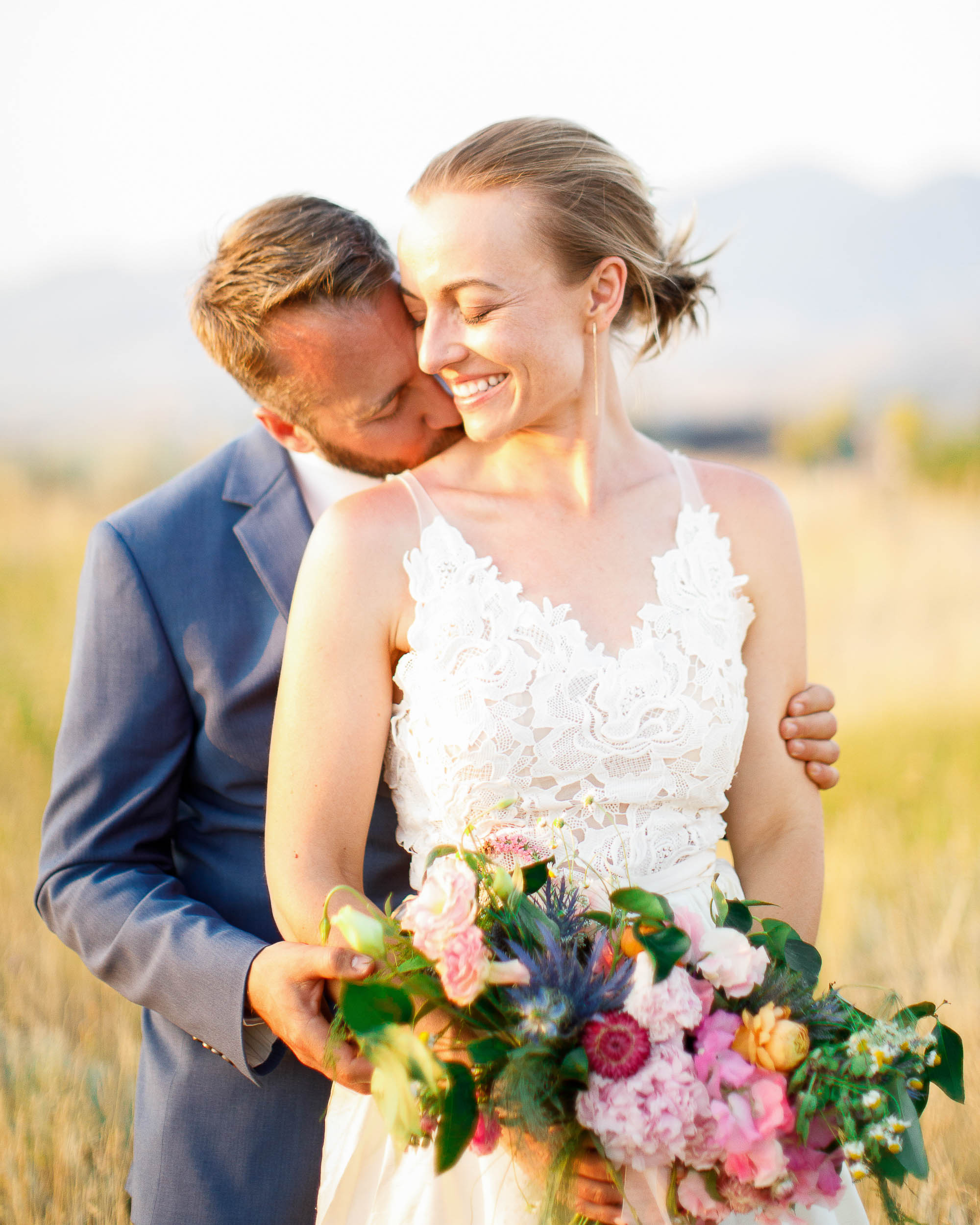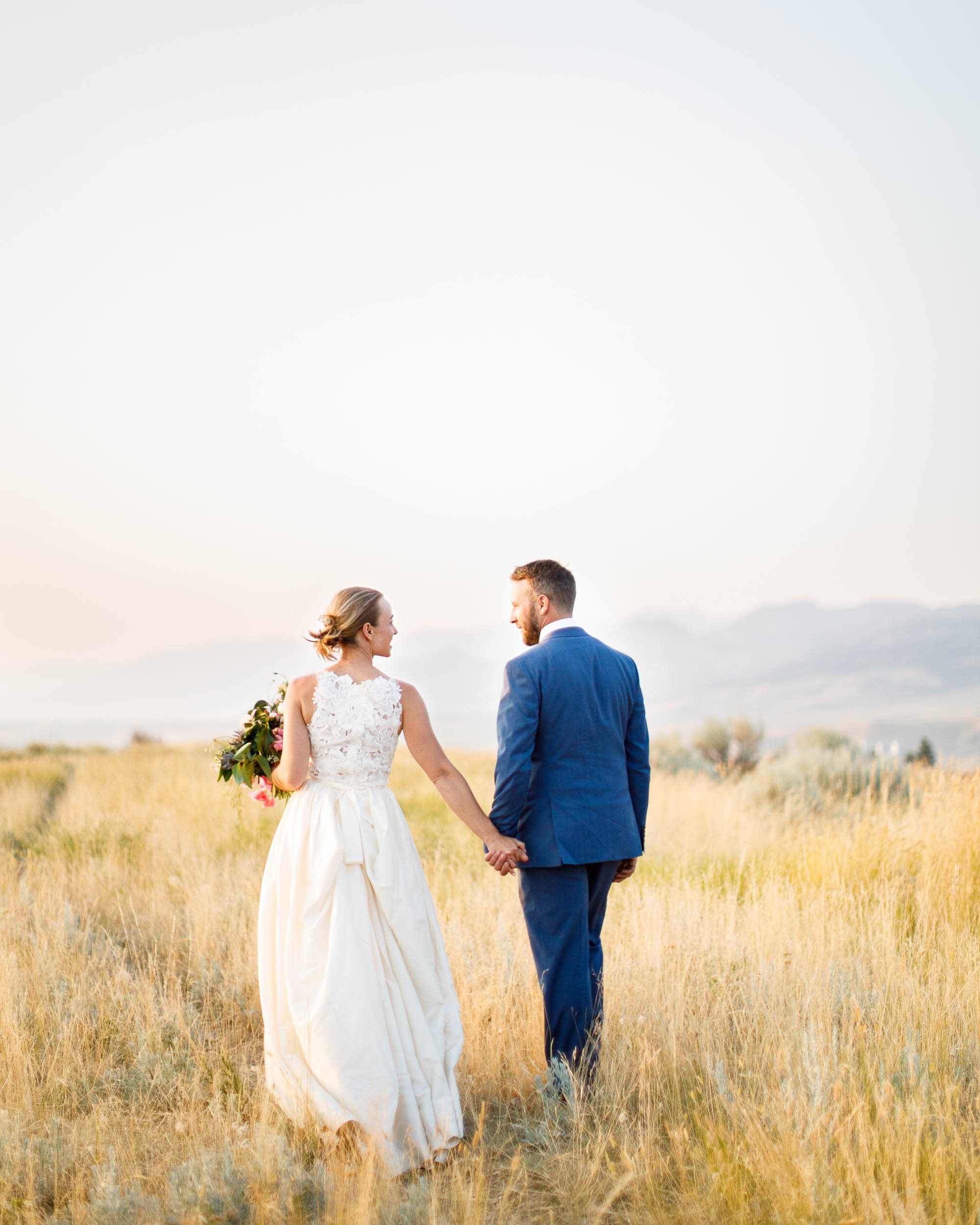 Bryna
Bryna had a clear, direct vision of what she wanted to wear for her wedding. She contacted me in hopes to create a 50's inspired tee length lace dress. I had a stunning chantilly lace from Spain waiting for the right bride to step into my studio. She absolutely loved it- they were a match made in heaven. We made her dress out of the softest suede silk charmeuse and fine chantilly lace with a button up back. This was the perfect dress for Bryna to twirl her way into her soulmates arms. I loved working with Bryna and her sweet mom. There's no better feeling than knowing you were able to create the dress that she had envisioned herself in on her big day.
Photo: Wandering Albatrost Photography
Torrey
This Stunning bride wanted a sleek and modern dress for her wedding. We created a simple yet elegant dress of a heavy silk crepe with an open back with silk flowers details. There's nothing I love more than this clean silhouette and this was a big inspiration for our "Alm" dress from the ss-18 collection.
Cathrine
Cathrine and I grew up in the same little neighborhood back in Norway. I received an email from Cathrine wondering if I was interested in making her a custom wedding dress. She had been looking for dresses, and couldn't find exactly what she was looking for. She wanted a relaxed, comfortable bohemian inspired wedding dress. The tricky part was that she was in Norway and I was in Montana. I gladly accepted and we planned for one fitting while I went home for Christmas. We made Cathrines' dress from a cotton lace, we added silk tulle for the ties on a detachable train. It was important for her dress to be comfortable and functional because she would be caring for her little boy that was a part of the wedding day. It was a true pleasure working with her, I felt so honored that she trusted me to complete her dress with the distance between us.
Photo: Fotograf Jenny Sundsvoll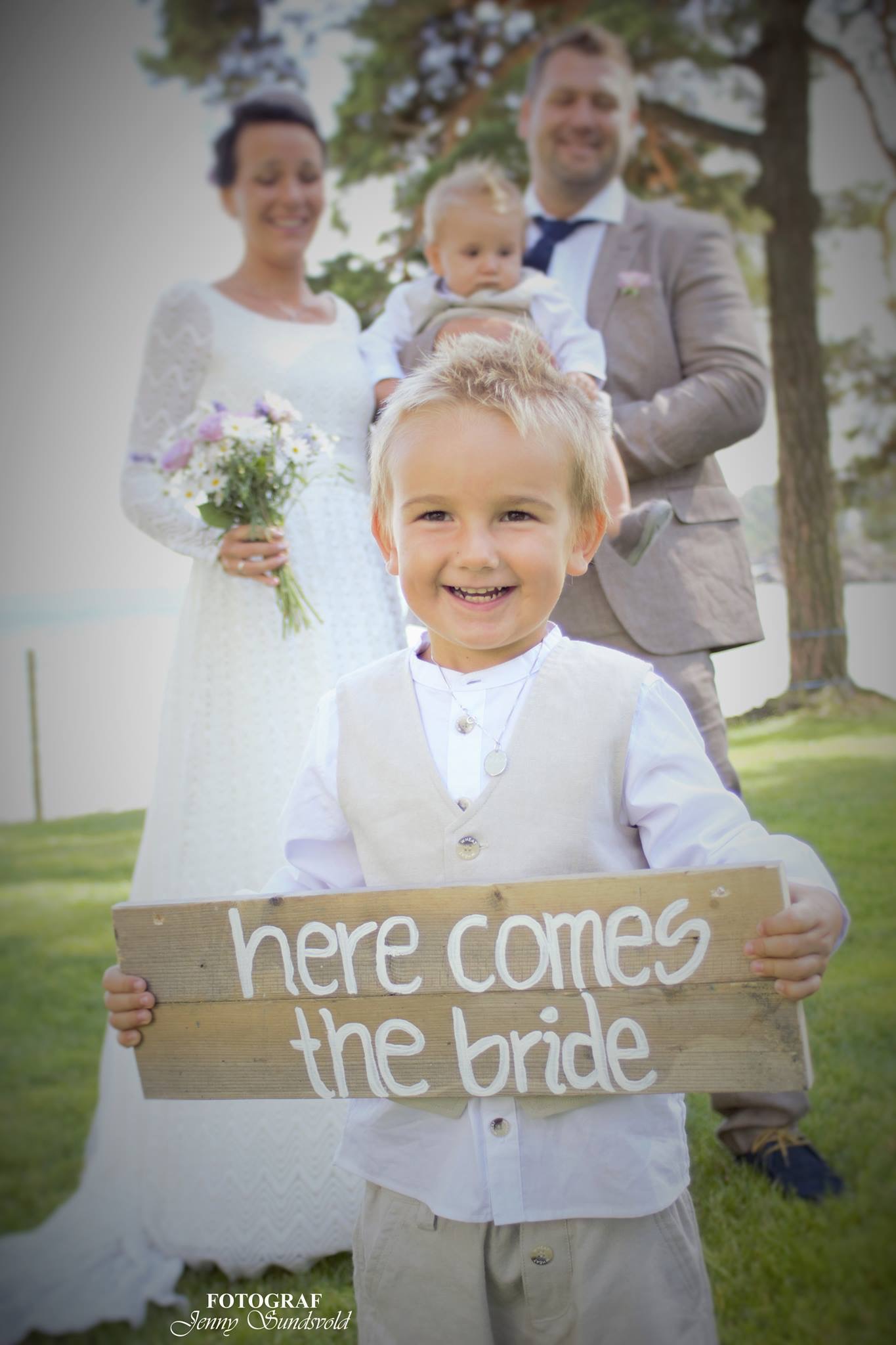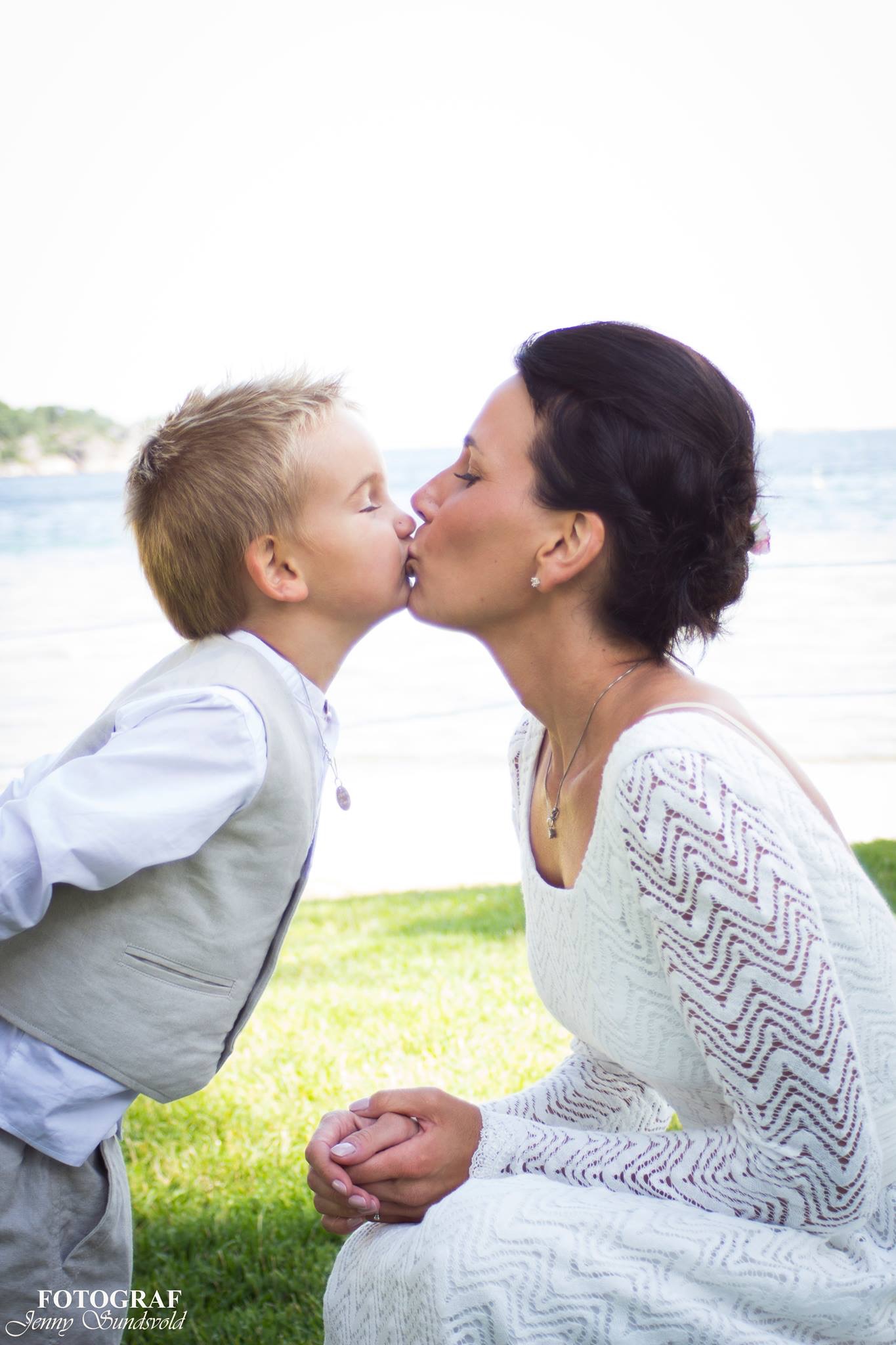 Sandra
My sweet friend Sandra! Another close friend I got the pleasure of creating a dress for. No one is as calm an laid back as this wonderful girl. She wanted a romantic "casual" dress for her backyard wedding at the Yellowstone house. We made a sweet dress of silk chiffon without any train and a lace bodice with some dainty lace straps. Perfect for this fun wedding that ended up as a 70's themed wedding.
Laura
 Not only did I make my dear friend Laura's wedding dress, I was also a bridesmaid in her wedding! Laura was clear from the start- she wanted a silky dress that wasn't a pure white along with embellished cap sleeves. We created her dress out of the softest silk charmeuse in a champagne tone. It truly draped so beautifully, pictures do not do it justice. Her hand beaded sleeve was the perfect detail to make her shine on their wedding day. Laura has an impeccable taste and an eye for detail, it was so much fun being a part of the wedding she had planned by herself down to the smallest touches.
Photo: Simon Peterson
Vibeke
Where it all started! 11 years ago I got to make my big sisters wedding dress. This was the very first wedding dress I made and it was a gift for my sister. We made her a traditional and formal dress of duchess satin and a beaded embroideried lace. I had my brother in law buy the fabrics from in Istanbul where they lived at the time which gave us way more options than what I would have found in Norway at the time. Her dress was a lace up dress with stunning lace detailing framing the back. Her tulle edges was hand beaded with pearls and then we made our cousins flower girl dresses to mach her dress.
Photo: Kjell-Olav Haugen